Our History

The lumber company was originally chartered in May of 1952 under the name of Suttle Lumber Company. The name was changed in August of 1956 to Pearland Lumber Company and the Loessin Family purchased the company in June of 1958. At that time, there were four employees including a truck driver to make deliveries using the company's one and only truck. The original store was located on the southeast corner of Main and Orange streets and consisted of a small showroom, one office, and one lumber shed. The population of Pearland at that time was less than 1500 people.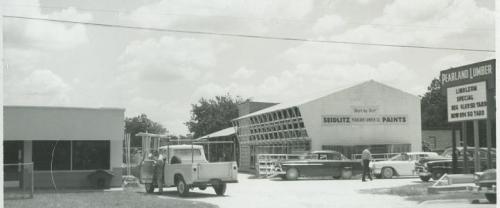 During the 1960s, the company began to grow and built additional warehouse space for expanded inventory. The company also purchased 10 lots at the corner of Houston and Orange streets to accommodate future growth. In 1966, the company joined Ace Hardware and is presently the oldest Ace affiliated store in Texas.
During the 1970s, the company acquired 10 acres on the northeast corner of Main and Orange streets to prepare for a new facility. The company constructed two warehouses on the property and moved into the current showroom in June of 1979.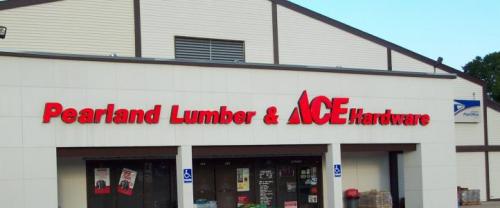 Pearland Lumber & Ace Hardware has been part of the community for over 65 years and has been privileged to serve generations of loyal customers throughout the years.